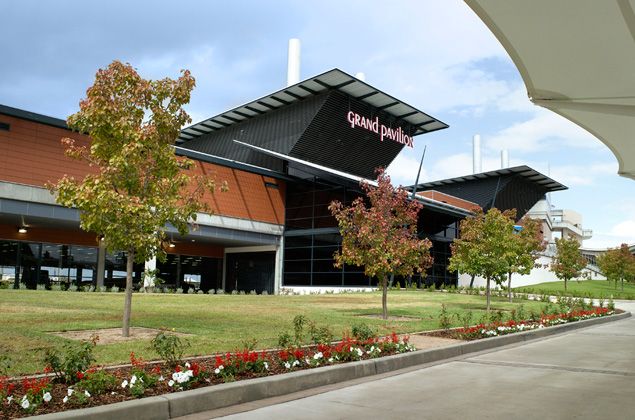 Home to the world's richest horse race, the historic Rosehill Gardens racetrack is located approximately 10 minutes from the Parramatta CBD. Surrounded by immaculate gardens, the grounds are considered one of Australia's most picturesque sites.

The venue is serviced by three of the city's major roads - Parramatta Road, Victoria Road, and the M4 Motorway - and delegates can travel by ferry from Circular Quay to Parramatta and connect with a free bus service.
Parking: Car park access is available in the Members Reserved Carpark, accessible via Gate 1, off Grand Avenue. Delegates can ask upon registration for a permit to allow free parking onsite (subject to availability.)
Conference Rooms: Monday November 11's Workshop Programme will take place in the JR Fleming Stand. Conference sessions on Tuesday 12 and Wednesday 13 November, as well as Monday's Welcome Reception, will be held in the Grand Pavilion.
Public Transport:
Train: Rosehill Station has an entrance to the venue, and is located on the T6 Carlingford line. Timetable and travel information is available here: transportnsw.info
Ferry: From Circular Quay, ferries operate to Parramatta connecting to a free shuttle bus service.
Accommodation: Several accommodation options are available a short walk or taxi ride from the conference venue at Rosehill Gardens.